Wayne H. Ottum
President and Founder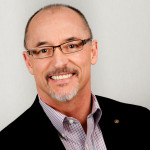 Wayne H. Ottum is the President and founder of Ottum Enterprises, LLC, and has over three decades of experience in the design, development, and delivery of personal, management, organizational, and employee development programs focused on business and individual growth. This experience includes providing consulting across a wide variety of industry and project environments, and personal growth.
Since founding Ottum Enterprises, Wayne has provided guidance to hundreds of business owners and individuals, empowering them to achieve their unique business and personal objectives through the development of a clear vision (direction), a focused mission (purpose), and a set of values (a moral compass) to establish a firm foundation for growth and success.
A powerful and innovative speaker, Wayne has used his vast experience to speak and consult on  a myriad of situations across the country.  He has developed the trademarked and highly effective Business Growth Challenge™ and Personal Growth Challenge™ processes in his Lead from Strength and Live from Strength series for defining and achieving the business and life one truly desires. Now, with his wife and business partner, Deborah Kiernan-Ottum, they have taken these same processes and applied them to relationships in their Love from Strength™ series, creating The Couples Growth Challenge™, a fun an innovative process to help committed couples communicate more effectively to discover, enhance, and maintain the intimacy, romance, and passion in their relationship.
Wayne is the author of two books:
Lead from Strength: Mastering the 9 components of extraordinary leadership.  This book introduces you to a practical and implementable definition of leadership and shows you how to become an extraordinary leader through an easy-to-follow process and the mastery of 9 basic components of leadership.  The result is greater professional success and personal fulfilment as a leader.
Live from Strength: Discover your unique gifts and the incredible power already within you!  Written for individuals to guide them to discover and use their unique gifts to create ever greater levels of personal success and fulfillment.  This book is also used as a guide for staff members to discover their unique gifts and align their work to their job function for greater productivity and fulfillment as part of our Lead from Strength™ services for businesses.
Create Intimacy… in as little as 8 seconds a day!  co-Authored with wife Deborah Kiernan-Ottum,  is written for couples to guide them to better understand and use their unique gifts to discover/re-discover, enhance and maintain the intimacy in their relationship so they can experience the life-long love affair they always desired!
Wayne has a Master of Arts in Organizational Management and a Bachelor's degree in Secondary Education along with a Certificate Degree in Technology Management. Through his service in Rotary, Wayne is also committed to building strong communities, creating service opportunities for youth, and empowering those less fortunate. He has served at many levels for Rotary District 5030 and is a Past President and current Board Member of the Rotary Club of Kirkland Downtown.  Wayne formerly served on the Board of Directors of the Puget Sound Senior Baseball League and still enjoys playing baseball (hardball) competitively.
Wayne is an accomplished and experienced motivational speaker and is available to provide your group or organization with a lively and entertaining presentation that will create real value and challenge you and your organization to succeed.
Deborah Kiernan-Ottum
COO & Creative Director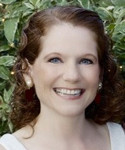 Deborah Kiernan-Ottum is the Chief Operating Officer and Creative Director at Ottum Enterprises, LLC. Her desire is to empower people with the confidence to change their world and live their dreams.
Deborah brings new energy, a wealth of experience and a varied background to Ottum Enterprises. As the Creative Director, she believes her prime responsibility is to ensure our products and services remain fresh and relevant to consistently meet the changing needs of our clients. As a former small business owner herself, she understands the needs of our business clients and what it takes to be successful. From her most recent business career as the Contracts Administration Manager for a multi-million dollar construction management firm, she brings a deep understanding and desire for clear and effective communication to create win-win relationships along with a natural ability to identify and implement processes that work.
On her creative side, Deborah is passionate about the arts and remains connected in this community through activities and outreach efforts in support of the arts. She has also written several published articles on a variety of topics, and is an experienced editor. In 2007, Deborah joined Ottum Enterprises to combine her multi-faceted business and artistic talents to pursue her passions for writing and helping others through our many exciting products and services.
Deborah holds a Bachelor's degree in Business Administration along with a variety of certifications. She has also participated in many interactive seminars ranging from business relations to personal and couples growth.